3 tags
Ugh.
Newly-found motivation: I look absolutely HIDEOUS in pictures. I'm not even exaggerating. We had a photoshoot today and in my mind, I thought I looked good. Apparently, the camera disagreed because I looked HUGE! I didn't even look pretty =[ and not just that, but I have all these old clothes that I can't even fit in anymore. I cleaned out my closet and discovered that half the...
4 tags
Confession...
I guess it's time that I confess something… I'm secretly planning my wedding. I remember the days when I dreamed of elaborate weddings with a dead gorgeous ceremony and reception with gourmet food and a beautiful princess wedding dress.  But being more realistic and learning to be more frugal and cautious with money…I think my ideal wedding is a simple one. I've...
3 tags
Counting my blessings.
I've always wanted someone who would listen to me unconditionally—someone who won't criticize what I'm saying and someone who would just…listen. Turns out, he was right beside me all along =] I was with the boyfriend the whole day. We even went to go pick up his dad from the airport. I was really tired today—only got 5 hours of sleep last night and I'm a...
2 tags
=[
Woke up my a dream that involved my family—my mom, Amii, Isaak, and my dad. But in this dream, everything revolved around my dad. In my dream, there was even a part where my dad had prepared a gift that he spent time on, and it made me bawl my eyes out. I guess I didn't realize how much I missed my dad. Maybe it's a good thing I'll be able to see him this summer at least...
4 tags
Who would've thought?
Seems like people like telling me things these days. Some are a little more personal than others, but hey, whatever works for them…I guess. Why? Because I seem trustworthy. The definition of trustworthy is reliable. *sigh* it's such a big honor. I've never been called trustworthy before. Lord, help me to keep my mouth shut and my ears open. I don't want to let down...
7 tags
Ugh.
Finals week.  On a side note, my life as a junior in college is almost over. After that comes summer school. Then after that comes my internship to Thailand… Then it's the school year again…and I'll be a senior. Scary.
6 tags
Future plans.
Thinking about the future is scary…especially when I think about having kids and being a mother. Especially with society and how people are these days, how am I going to raise a God-fearing daughter? I'm rebelling in little ways (ear piercings and hair coloring xDDD) but for the most part, I know my limits and I know what's right and what's wrong. My mother was able to...
1 tag
What the jay?
I think it's HILARIOUS that Toccoa Falls is trying to incorporate dancing into events now. Now that everyone's had a taste of dancing, they want more, more, and more! For me personally, I just sit back and laugh.
4 tags
Reality check.
I honestly hate college. I don't hate the people or the experiences or the professors. I don't hate anything about college because it's been such a wonderful experience. But I hate college. Why does college have to be so expensive? If I would've known how brutal college is, I would've done so much better in high school and in the early years of college when I was...
3 tags
Feeling the burn.
So stressed. Students are usually stressed about school work and projects and things like that during the last few weeks of school. Not me. I worry about other little details. I worry about financial things. I stress about graduating on time. I fear for my future. I don't know how I'm going to get through these next few months without financial provisions. My parents can't do...
1 tag
Say what?
I don't understand. I really, really, really don't understand. They're going to drive me CRAZY -___-
8 tags
Really?
I dunno. So many things happening so fast. I feel like my mind can't grasp anything at all because everything just happens in the blink of an eye and before I know it, it's already come and gone. I see a lot of people making irrational decisions…or decisions that are just plain stupid. I'm probably included in that group of people. Come on, I know you can make better...
7 tags
=/
Just bought two new bettas from Walmart. I was surprised to see bettas in such good condition because the water was still clear, bettas were flaring, and females were on the top shelf! =0 but I've seen prettier females. I have one tank left, and that's a two gallon tank, so I might transfer Takeshi into that one tomorrow. Oh yes, speaking of bettas… The first betta I bought...
6 tags
Well...
Just when I think I start to understand them, they always pull a surprise one on me. *sigh* this family is getting harder and harder to love. God, give me strength and courage, and the wisdom to have the right things to say to them to encourage them and give them boldness.
9 tags
Aigoo.
The entire time I was running jogging and walking around campus, my mind was blank. When I got back into the room and went to shower, my mind was lecturing me, "YOU MUST BE CRAZY." Yeah, I think I'm pretty crazy, too. But I feel healthier already? LOL This is something I should've done my freshman year. I know I would've been in healthier physical state of mind...
7 tags
Good grief!
I feel like…I'm going crazy! Looking over my emails and stuff, I realized that…maybe I got a little too excited. Plane tickets right now are $1,600 and field costs are only…$3,525 so including that plane ticket price, it's only…$5,125? But then…at the beginning of my fundraising and stuff, plane tickets were around $2,000 each. Maybe that's why my...
8 tags
One door closes, another one opens...maybe.
I called my parents and talked about it. First, I called my mom and asked for her advice on my internship. Then I talked with my siblings for a bit. Then I bawled my eyes out when I heard my dad say, "Hey, nai." My parents both confirmed my worst fear. No more Japan for me. God had closed the door on me. I only had about $800 at the most. $800 fundraised—given to me by people...
Taking Risks.
The payment deadline for my internship is coming up soon…it's at the end of this month, but… I'm so scared. What if I don't get enough money by the end of the month? The latest is probably May 1st. But still…what if? My head tells me that God will provide. I know He will provide because He's provided for me dozens of times. Will He still come through...
7 tags
Spring Tour 2013
Spring Tour has come and gone like the wind. It was really quick but it felt like it lasted for a while.  While I was at Spring Tour, something happened that I never thought would happen in my lifetime. Remember the guy who was "the one that got away" but didn't really get away because nothing happened? Well, see him again made me realize that there were still some leftover...
9 tags
Weird.
I've been feeling so…emo these days. Not emo, like, "THERE'S NO TOMORROW!!!!!: but emo as in happy one moment, sad the next, depressed in a few hours, and then neutral. No, I'm not on my period. So many things have been swirling in my mind lately. It's hard to find a person who will just listen to you and not say anything at all but sit with you in silence as...
In a gross mood today. Dunno why. And the boyfriend is turning 22 on Thursday but he's not gonna be spending it with me this year. I still really want those second piercings, though…
5 tags
Let's go to the beach, each, let's go get away!
Seriously, Myrtle Beach was the best thing that has happened to me this entire semester. I never wanted to come back.
Truth?
Gosh, I'm a terrible friend…no wonder I don't have many good friends :(
9 tags
Sammydress.com.
I ordered stuff from there, and I'm excited to receive my things! It's been a LONG time, though…
6 tags
So sick of love songs, so sad and slow...
So why can't I turn off the radiooooooo… HAHA no worries, nothing's wrong. I just thought of that song because of what I'm gonna wrote on this post… I'm sick and tired of not having a phone! LOL yeah, that's it. But forreal, I feel SO behind in everything…all my friends are taking pictures on their phones and using their 4G networks and texting...
9 tags
Words of wisdom.
I'm always amazed at how some people say the wisest things and encourage people with just a few words. I always think it's so cool how some people can provide comfort in situations and make the other person feel so relieved. Somewhere deep in my heart, I wish that I could do that, but at the same time, I don't think I'm wise enough or intentional enough to do that. Maybe...
Happy Valentine's Day to all my friends and followers!
7 tags
Who would've thought?
I thought it was interesting or someone to use a Valentine's Day card as a means of letting me know that my relationship with Mike is being observed and that I am a role model to others. At first, I was taken aback by this. I was, like, "Say what? People still watch me? LOL!!!" But then I thought about it…and I really wish I knew who gave me that card so I could thank...
5 tags
Worries.
Sometimes I wonder… How can I change a girl in a positive way…when she doesn't want to be changed? Then I have to remind myself… No matter how much I want her to change in a positive way…her faith comes first. God, please help me.
6 tags
Hm.
So I posted up a kind of rant on Facebook today before I went to work. Lesson learned: never complain on Facebook. People can't seem to just read a status without putting their 2 cents in it. Oh well, I don't really care because I know what I meant when I wrote it. I put "haha" for a reason, you know. I work custodial and dude, it's tiring and it especially hurts...
10 tags
God is forever faithful.
I just received a glimpse of what I'll be doing this summer. I'll be leaving the States around June 13th and I'll be landing in Japan around June 14th.  I won't be in one place for the whole time…which excites me. I might be at the guest house, I might be with the missionaries, and I might be in other homes as well. Does that mean I'll be able to stay with a...
5 tags
I definitely can't do it alone.
Honestly, I don't know her. I want to know her a lot more than I do now, but honestly, I think a part of me is afraid to know her. I get nervous every time I'm around her. I don't know how she's going to respond to me. I don't know what she thinks of me. I don't know her honest opinion of me. I feel like she would tell me if I asked her but a part of me thinks...
7 tags
Sometimes.
I always catch myself wondering about this: Am I lonely…because I don't know how to love girls? I always feel like being an only child for such a long time has impacted me in a sort of negative way. I know that it was a part of God's plan for me to have been an only child or 15 years but now that I'm in college, I find myself feeling a strange sense of loneliness. Yeah,...
5 tags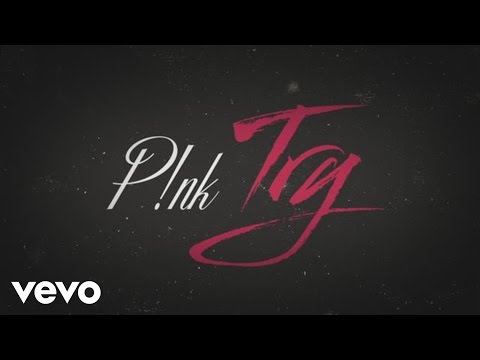 4 tags
Wishes.
I wish, I wish, I wish. I wish… I used to say those words a lot…and maybe I still do. "I wish I was smarter." "I wish I was skinny." "I wish i was a better girlfriend." "I wish I could get better grades." "I wish I had more friends/meaningful relationships." "I wish my relationship with God was better." ...
Faceing my giants.
I did it. I can't believe I actually did it. I asked her to be my disiple!!! Ahhh, it was so nerve wrecking!!! But I'm glad we were able to have a coversation afterwards, though. Now I just need to find a mentor but I already know who I have in mind so all I need to do is ask her to be my mentor. Oh man, oh man, oh man… God, I'm really gonna need to rely on you like...
8 tags
Worth it?
So, apparently, there's no school because we had ice rain this morning…or hail. At first [as I just found it] it was just a 2 hour delay so morning classes were canceled. And then [as I also just found out] it escalated to a "NO SCHOOL" day.  What the junk? Are you serious? Looking outside, the ground is just…wet. Supposedly the roads are…icy? Now, if 4 feet...
For Training and Discipleship, we have to have a disciple. When I heard about the assignment, one girl's name immediately popped up in my head. It's the girl that I've been so intimidated by. It's the girl that I know but am afraid to know what she thinks of me. It's the girl that I desperately want to reach out to. Maybe I was just making excuses when I said that...
15 tags
The semester in a summary.
Academic probation. GREAT. Definitely not how I wanted to start my spring semester. I was SO close to making it this semester…but the school wouldn't let me off >:( Whateverrrrrrrr. Even though I'm only allowed to take 12 credits this semester, it's definitely gonna get a little cray-cray. I can feel it…and maybe taste a little bit of it, too xDDD I've...
6 tags
Maybe it's just me...
But I think it's kind of funny when couples take professional pictures early on in the dating stage. I mean, if you know that he/she is the one, go for it! Do whatever you want, because you're going to get married in 3 months! Kudos to you! But if you don't know if you're going to marry that person, why bother? When you break up, you're only going to look at those...
1 tag
Passion 2013.
OMGoodness…where to begin? The first night was pretty amazing. Praise and worship was great! And our community groups were…well, awkward. But we got a nice hotel called The Georgian Terrace and it was where the movie Gone With the Wind was shot. It was so beautiful! The sermons were great, and the praise and worship really moved me. The community groups were actually really fun and I...
Passion has been absolutely amazing. I will write a super long blog in a few days xD
7 tags
Christmas? More like Christmas Blues.
Christmas is the time when we celebrate the birth of Jesus Christ. I thank God for sending His Son to be born on earth so that we could know freedom and grace. But Christmas is also a time that makes me depressed. When I logged onto Facebook today and saw all the cool presents that my friends got from their friends and family, I was really sad. Why? Because I was reminded of the things that I...
5 tags
Break.
I'm GA bound in a week, and I'm ready to leave. Don't get me wrong, being home was nice. I like being home and being surrounded by the family. I'm just bored out of my mind, and I feel like I'm NOT on break. Waking up at 7am and sleeping at 11pm and babysitting and doing chores is not my idea of a break. Well, life never gives anyone a break anyway so why should it...
5 tags
Pros and cons.
Apparently, the uncles called an "emergency" meeting in St. Paul and my dad has to go because he's their brother and because they're demanding. They're crazy and inconsiderate, though, because St. Paul has only 1 foot of snow while Menomonie/Elk Mound has 2-3 feet of snow. My brother is sick so my mom is staying home to watch him and my sister while I have to go...
Sooner or later.
Last night, my beautiful Hikaru died. It was so sad :( I was really sad flushing him down the toilet but it had to be done. Well…that's a part of life, I guess. Cleaning out his tank made me sad, too. All I have left is Virgo and I'm giving him away to my friend's sister-in-law because I can't take care of him anymore. I love my bettas, and I'm glad that I...
3 tags
Thankful.
There are times when I think back to the guy that I liked for the longest time in middle school and high school. I liked him for 7 years and I remember the night that I told him that I liked him over MSN [hahaha, that's so high school and kiddish xD] but he wouldn't accept me as someone he could be romantically interested in. I remember crying because I was sad and it was about 1am. He...
"When you marry your spouse, you're not just...
I always knew this, but I never really considered this until now. I thought it only applied to the immediate family. I totally forgot the extended family. Meeting some of the boyfriend's extended family was so…awkward. I didn't even meet them—I'm just at a house party for his grandpa's 69th birthday. That awkwardness got me thinking. How will I be around his...
4 tags